FIXTURES AND RESULTS: Yes, the time is almost here when our adult and juvenile teams are back in action. We've some exciting matches coming up next week including the concluding stages of some of our juvenile 2020 competitions. In total, there's ten matches to look forward to.
All details of the club's adult and juvenile football and hurling fixtures and results are available at https://eireoggreystones.com/fixtures-results/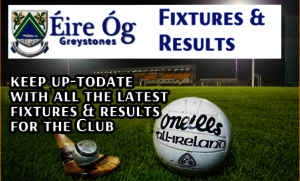 NEW DEVELOPMENTS: Nice to see our new ball barriers and new nets going up today, all part of our ongoing efforts to maintain and improve our facilities.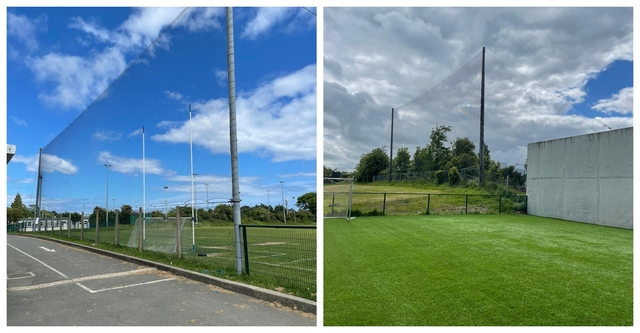 WEEKLY LOTTO: Speaking of new developments, inevitably, they have to be paid for. One way to do this is to join our weekly fundraising lotto. Last week's winning numbers were 5, 15, 24 and 25. Nobody managed to match all four numbers to claim the jackpot so next week's rises to €2,100. Tickets available HERE. The weekly cash prize winners were Ian Creamer and Adey Marsh.
WHERE ARE THEY NOW #8 Maria O'Neill-London: London based Maria picks a set of sisters, Becca and Lorna Fusciardi as her favourite ever teammates from her playing days with the club. Read her story https://eireoggreystones.com/player-profiles/