Player Profile #4 Erin Wyley: Upon returning to Ireland after five years of living abroad, Erin was convinced to become involved in the reformed ladies adult football team. She was initially told it was 'light training' and for 'fun', although the sprints on the first night made her realise very quickly this was a competitive bunch! Read her story https://eireoggreystones.com/…/Club-Stories-Erin-Wyley…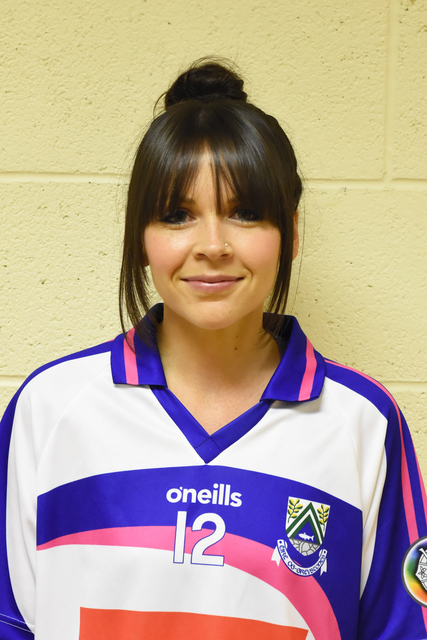 One Good Coach: Jigsaw, Wicklow are running an online course on 29th March at 7pm. The emphasis is around being "One Good Adult" for children and young people. This talk is organised by the Healthy Club Committee for our club. If you would like to attend, email: childrensofficer.eireoggreystones.wicklow@gaa.ie or kevin.spain.gpo.wicklow@gaa.ie.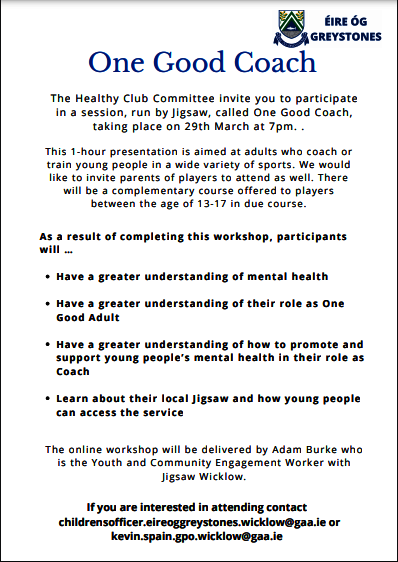 Weekly lotto: Wendy Salmon and Audrey O'Sullivan were the weekly cash prize winners in this week's lotto. The winning numbers were 6, 8, 21 & 26. At the moment, all other fundraising avenues are closed, so our lotto is our only outlet, so please consider supporting. Tickets available HERE.
Yours in sport,
Daniel English (englishdaniel@hotmail.com)